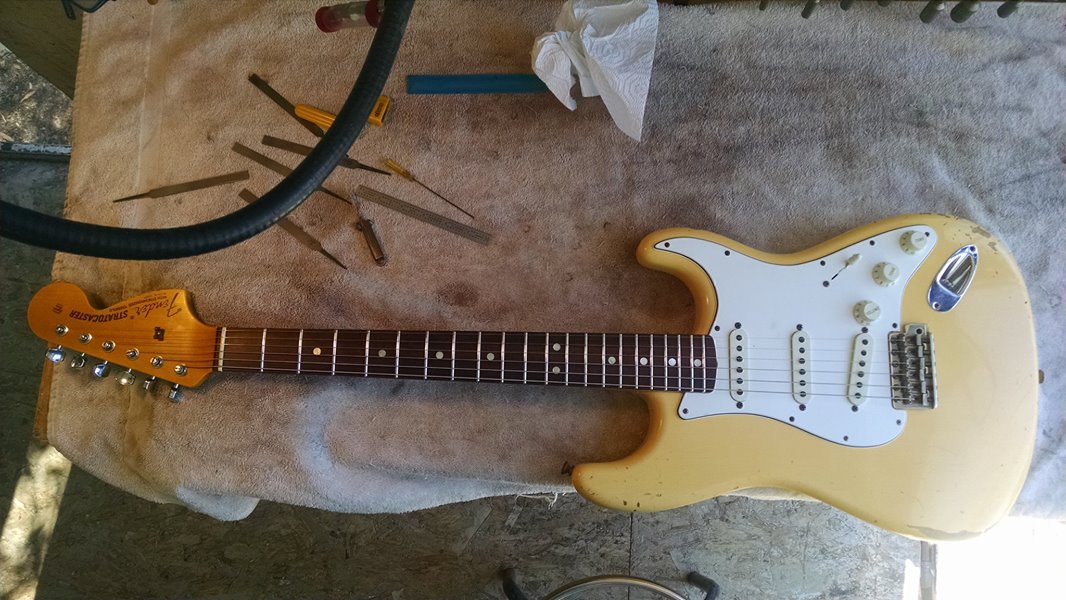 Putting a fresh set of frets on a guitar or bass is my passion: I have a steady supply of nickel or stainless steel frets available for installation. I also perform general guitar repair services as well. Below is a comprehensive menu of repairs and upgrades I also perform. Please call 760.579.9403 for pricing and to set up an appointment. Click here for a gallery of fret jobs.
Fret work
Re-fret Neck (replace old frets with new frets of your choice)

De-fret (fretless conversion)

Fret leveling

New frets

Fret crowning

Scalloped Neck

Neck radiusing or re-radius

Just about anything related to the fretboard!
Guitar Repair
Broken Guitar or Bass Neck

Snapped Guitar or Bass Headstock

Hardware installation (Floyd Rose, tremolo, tuning machines, potentiometers, etc.)
Pickup Installation
I've got a trailer with everything I need to upgrade or repair your guitar in style. I regularly travel to different guitar shops in Southern California (San Diego and Los Angeles) to do repairs and will be in your area soon! Call me to set up an appointment: 760.579.9403.